Brief  History of Fabric Covering

In the early 1900's builders used finely woven organ fabrics to cover airframes. They began to experiment adding oil coatings and varnishes to the fabrics that had been compromised from the weather and elements.  The safest mixture was a system combining butyrate dope and nitrate dope which protect the fabric from dirt, adhere to the tubes and reduce flammability. The fabric covering system was not complete with out protection from sun radiation . By adding aluminum solids to the system builders were able to prevent UV damage.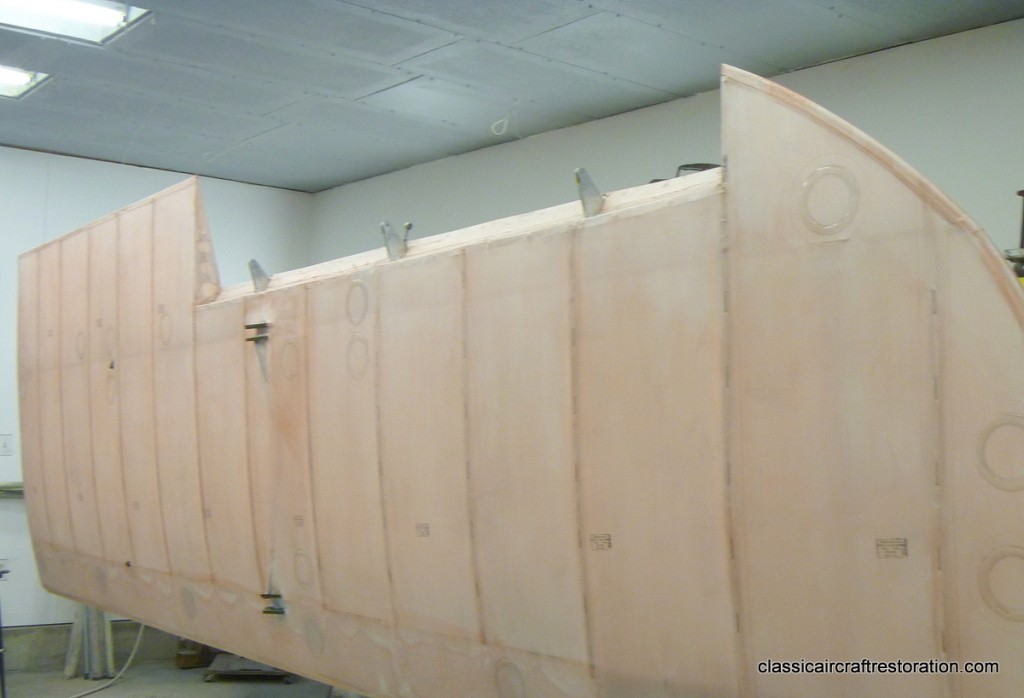 A full restoration requires patience and meticulous attention to detail and can take anywhere from 2 to 3 years to complete. Our philosophy is to make over your vintage time piece with a careful overhaul that reconstitutes it to an award winning aircraft.